Awami League General Secretary Obaidul Quader yesterday asked Chhatra League leaders to hold its council meeting soon to elect its new leadership.
Quader, also the road transport and bridges minister, was addressing a programme marking the 70th founding anniversary of the pro-Awami League students' front at Aparajeyo Bangla on the Dhaka University campus.
"I have discussed the issue with Prime Minister Sheikh Hasina. Our leader wants the council meeting in the month of independence [March]," he said.
The former Chhatra League president also instructed the BCL's incumbent committee to hold a central executive meeting to fix the date of the new council.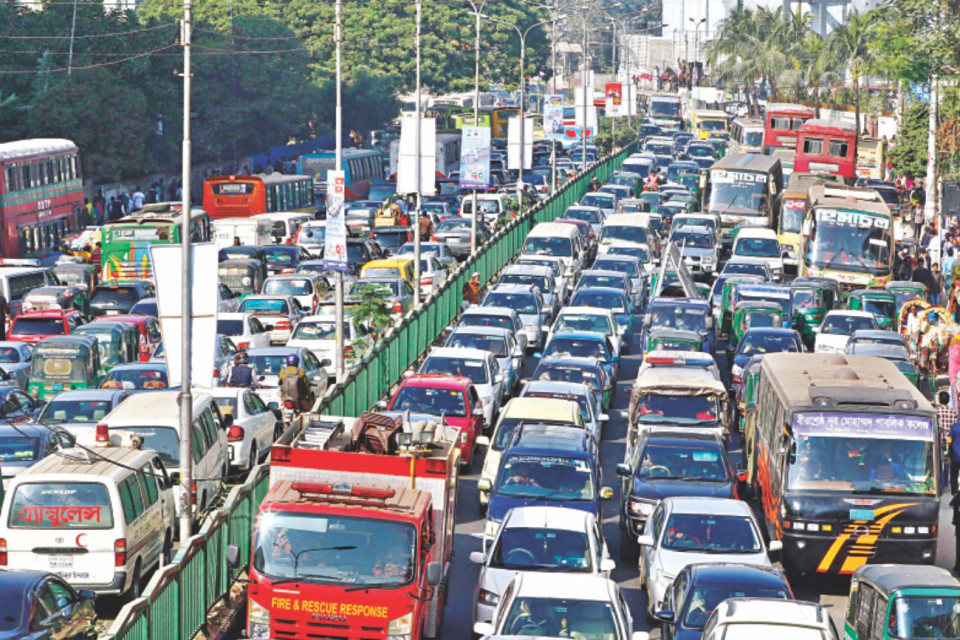 He stressed the need for developing quality of leadership instead of increasing the number of leaders and activists. He said the AL chief instructed him to take organisational and administrative steps against those involved in criminal activities.
Earlier on January 2, a section of BCL central leaders demanded forming a new central committee as the tenure of the incumbent committee expired in July last year.
The BCL leaders were scheduled to raise the demand at a press conference at the TSC cafeteria of Dhaka University on that day, but they postponed the programme following assurance from the AL high command.
BCL Joint General Secretary Sayem Khan said as the tenure of the incumbent committee has already expired, it was its responsibility to hold the new council within the shortest possible time.
He also hoped that the current committee would announce the date of the upcoming council as per the directives of the PM.
Many former and current leaders and activists of the BCL joined the programme, chaired by BCL President Saifur Rahman Sohag.
AL Joint General Secretary Jahangir Kabir Nanak, Organising Secretary Enamul Haq Shameem, AFM Bahauddin Nasim, among others, also spoke.
Later, BCL men brought out a massive procession in front of the Fine Arts Faculty of the DU. After parading several city streets, the procession ended in front of the AL central office on Bangabandhu Avenue.
CITY DWELLERS SUFFER
City residents suffered delays as they got stuck in long tailbacks on many streets of the capital yesterday due to the procession brought out by BCL men.
"Vehicles are moving very slowly on the Banglamotor-Matsya Bhaban road for more than an hour since 12:30pm, creating traffic jam due to a huge rally brought out by Chhatra League," Md Shamsujjaman, assistant commissioner (Ramna Zone) traffic police, told The Daily Star.