After prising away Philippe Coutinho from Liverpool for a base fee of 120 million euros, Barcelona were pushed to the number one spot in the list of highest-spending teams in a single season, having spent 312.5 million euros in 2017-18. It was not the first time this season they had shattered the 100-million mark, with Ousmane Dembele's arrival to the Nou Camp in the summer having cost 105 million euros. Paulinho (40m) and Nelson Semedo (30.5m) also came in for a pretty penny. But of course money spent is not the only consideration during the transfer window. Although they spent more than anyone else in a single year, Neymar's 222-million-euro departure to Paris Saint-Germain funded over half their expense. In fact, if Kylian Mbappe's deal was to be considered this season, PSG would be leading the table with record-shattering expenditures of 418 million euros. However, we will only be taking a look at the amount spent and not the net expenditure as we study the impacts that incoming transfers have on big-spending teams. For that reason, outgoing transfers will not be taken into consideration.
BARCELONA      
2017/2018 (€ 312.5M )
Coutinho, Dembele, Paulinho,
Nelson Semedo, Deulofeu, Marlon
Why Spend: Having fallen behind Real Madrid, whose quintuple last year was punctuated by the Champions League and La Liga titles, Barcelona's board was under increasing pressure and took drastic measures to shape their team into a formidable force. Their hand was particularly forced after the departure of Brazilian superstar Neymar. However, the rebuild has already worked wonders. Dembele, Paulinho and Nelson Semedo have become regular features in the first XI, while winter capture Coutinho will bolster the side for years to come.
Impact: Barcelona find themselves 16 points ahead of Real Madrid in La Liga with the title all but wrapped up. They face a stern test against Chelsea in the Champions League Round of 16, but it is one that fans would reasonably expect them to pass.
AC MILAN          
2017/2018 (€ 194.5M)
Bonucci, André Silva, Conti,
Calhanoglu, Mussachio, Ricardo
Rodriguez, Biglia, Kessie, Kalinic,
Antonio Donnarumma
Why Spend: Once the destination for the cream of the crop of football, AC Milan are now looking to bounce back from years of doldrums after having failed to qualify for European competitions since 2014. The club was purchased by a Chinese consortium in 2016 and since then, they have spent big bucks in hopes of reprising their glory days.
Impact: Despite being ninth on the table of highest-spending teams in football, AC Milan are currently 11th in the Serie A with only 28 points from 20 matches. And despite the heavy investment into refurnishing the squad, Il Rossoneri are still light years away from their halcyon days.
REAL MADRID   
2009/2010 (€ 257.4M)
Cristiano Ronaldo, Kaka', Xabi Alonso,
Benzema, Albiol, Negredo, Granero, Arbeloa
Why Spend: In response to Barcelona's first treble, Real Madrid, who were not used to being the second-best side in Spain, let alone one that was such a long way off, spent an incredible amount of money that still remains the second-highest splurge despite nearly a decade having gone by.
Impact: The moves took a while to make an impact, but once they did under Jose Mourinho, Real Madrid managed to break Barcelona's three-year stranglehold on La Liga in the 2011/12 season. They lost Kaka to injuries for most of his time at the club but Ronaldo, Benzema and Xabi Alonso became mainstays and paid dividends down the line with three Champions League glories. Arbeloa also featured heavily.
CHELSEA             
2017/2018 (€ 216.8M)
Morata, Bakayoko, Drinkwater,
Rüdiger, Zappacosta, Barkley
Why Spend: While Chelsea's figures are among the highest, most of their budget was used to bolster a squad that saw many key players leave. Nemanja Matic, Diego Costa, Nathan Ake, Juan Cuadrado, John Terry and Loic Remy all left the club, which led to the heavy outlay on transfers.
Impact: Chelsea have not found life easy in the Premier League this season, but then again nobody except Manchester City have. Their fortunes in the Champions League also look bleak as they have been drawn against an in-form and dominant Barcelona side.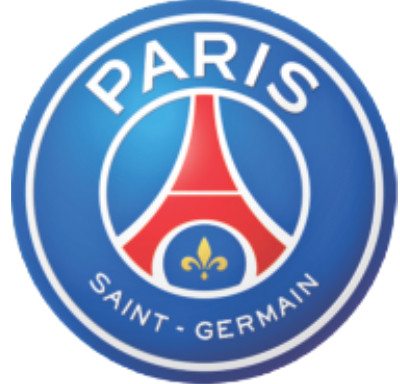 PARIS SAINT-GERMAIN
2017/2018 (€ 238.0M)
Neymar, Yuri Berchiche
Why Spend: PSG's spending hit its peak this past winter as the Qatari owners began to exert all their efforts towards capturing a Champions League crown to truly cement their place among Europe's elite.
Impact: The record 222-million-euro capture of Neymar redesigned a booming market, but it seems well worth the price as the Brazilian has breathed new air into a team that looked uncomfortable on the big stage.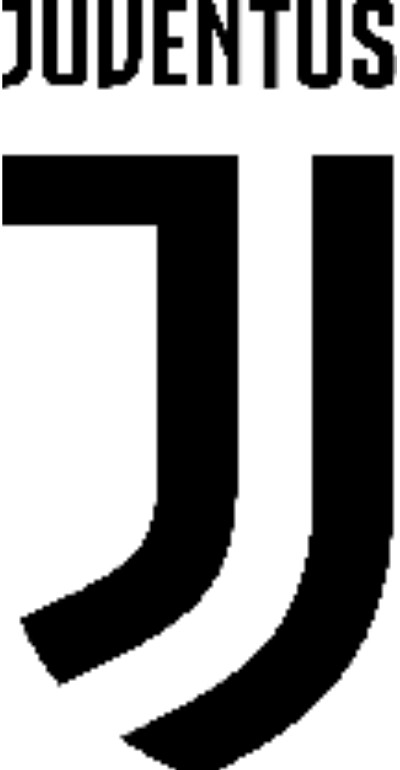 JUVENTUS         
2016/2017 (€ 191.8M)
Higuain, Pjanic, Pjaca, Caldara, Lemina,
Rincón, Orsolini, Cuadrado, Benatia
Why Spend: On the back of a fifth consecutive Serie A triumph, Juventus turned their attention to the Champions League and bolstered their squad heavily with a number of high-profile signings. They lured away Miralem Pjanic from rivals AS Roma and Gonzalo Higuain from Napoli.
Impact: Despite capturing a record sixth Scudetto on the trot, they fell to Real Madrid in the Champions League final that season and are still on the hunt for their first major European title since the 1995/96 season.
MANCHESTER UNITED  
2016/2017 (€ 185.0M)
Pogba, Mkhitaryan, Bailly
Why Spend: In Jose Mourinho's first year in charge, United spent 105-million-euros to lure Paul Pogba back to Old Trafford alongside others in an effort to capture their first Premier League title since Sir Alex Ferguson's departure and return the club to the upper echelons of world football.
Impact: The Red Devils failed to win any silverware the following season, with Chelsea walking the Premier League and the United look equally powerless to stop City's march to glory this time around. Although Pogba and Eric Baily becoming irreplaceable, more signings are definitely needed.
Manchester City              
2017/2018 (€ 249.3M)
Mendy, Walker, Silva, Ederson, Danilo,
Douglas Luiz, Luka Ilic, Kayode
2016/2017 (€ 213.0M)
John Stones, Leroy Sané, Gabriel Jesús,
Gundogan, Bravo, Nolito, Marlos Moreno,
Rulli, Zinchenko, Pablo Marí
2015/2016 (€ 212.9M)
De Bruyne, Sterling, Otamendi, Patrick
Roberts, Delph, Enes Ünal, Anthony
Cáceres, Lejeune, Sobrino
Why Spend: Incredibly, Manchester City are the only team that appear three times in the top 10 of the list. Even more incredibly, they do so in three successive seasons after having spent over 200 million euros each year since 2014/15. Perhaps that is what Jose meant with his '200 million is not enough comment', which was widely ridiculed.
City's expenditure was not inspired by necessity, but rather by ambition. They had become regular contenders for the Premier League trophy but were always chasing the dream of a Champions League title.
Impact: As one would expect, after three consecutive years of spending over 200 million euros, Manchester City now boast one of the best sides in Europe. Not only did they spend over half a billion euros, but they did so with a clear vision in mind.
Prising away players like Kevin de Bruyne and Raheem Sterling seemed like a risk at first, but players like those two, alongside Leroy Sane, John Stones and Gabriel Jesus, now form the backbone of the side that is dominating English football.
Having spent wisely and with a long-term vision, City are now reaping the rewards as the young talents have begun to shine under Pep Guardiola. The Citizens' dream of a maiden Champions League crown does not seem that far off now.