Barcelona playmaker Lionel Messi received hand-painted boots as gift and the Argentine showed off the new boots which captured his personal story beautifully.
Parguayan artist Lil Cantero re-told the story of Messi's rise through the Barcelona and Argentina team in the most creative way possible –football boots.
The boots contained hand-painted pictures of Messi's most personal moments which also told the story of his early childhood back in South American. Messi could be seen with his two sons Thiago and Mateo while another hand-drawn image portrayed an intimate moment with his wife Antonella Rocuzzo.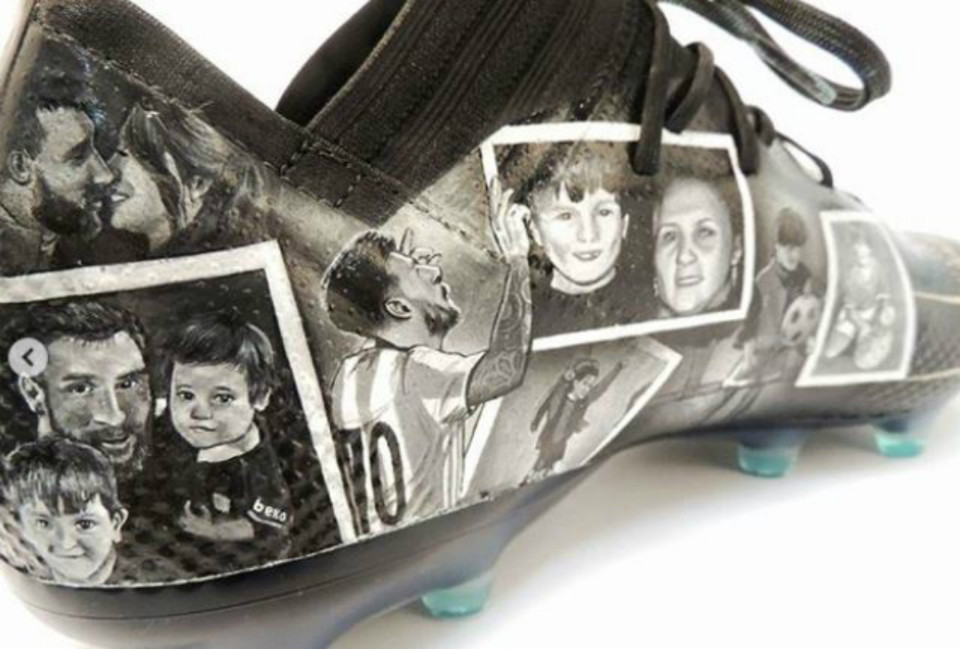 The ideas were chosen carefully as they captured special moments in Messi's career. Ronaldinho giving Messi a piggy-back ride after Messi scored his first Barca goal also appeared in the story line.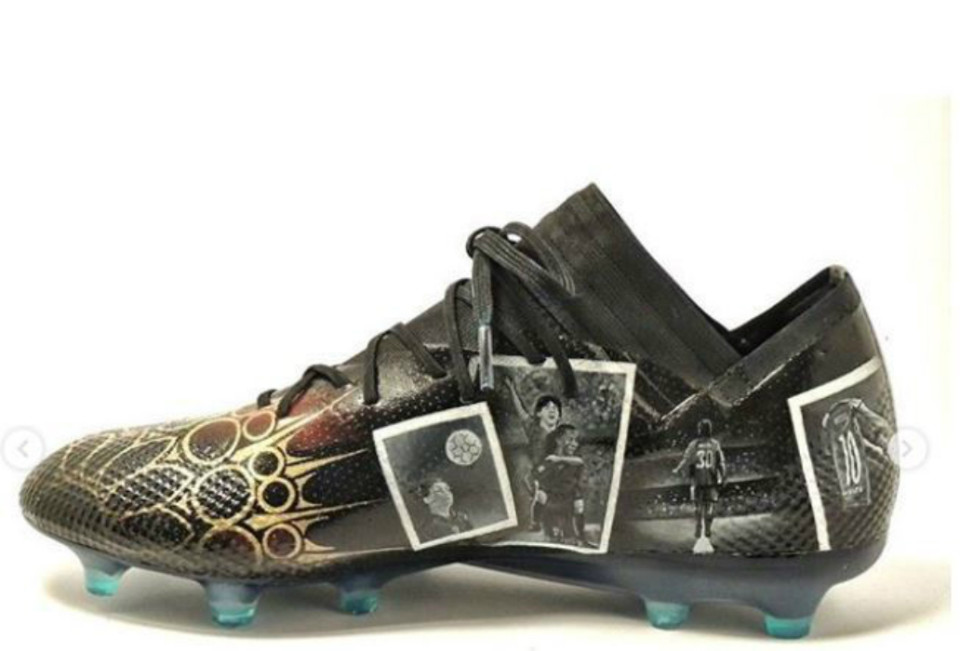 The boots also signified Messi's Argentina roots with the design showing the golden sun which is in the Argentina flag.
The artist wrote on Instagram: "These boots were sent from my workshop to Barcelona as a gift for the player and they are completely hand painted.
"The boots are inspired by Messi's life, narrating with images his story and how he worked hard to reach the top.